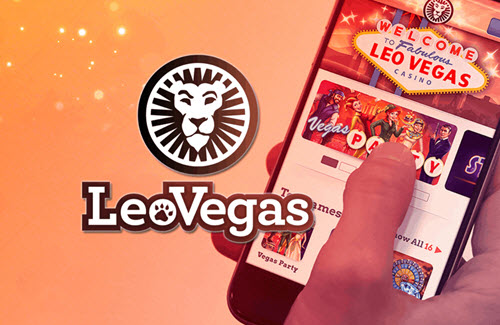 LeoVegas AB is a Swedish online gambling company listed on Nasdaq Stockholm.
The Malta-based subsidiary LeoVegas Gaming Ltd offers online casino, online live casino and online sports betting on the site LeoVegas.com.
LeoVegas AB was founded by Gustaf Hagman and Robin Ramm-Ericson in 2011 and the gambling site went live the following year. Back then, it offered casino games only – no sports betting. It got great reviews from the online gamblers right from the start because of how great it worked on mobile devices. Back then, a lot of online casinos were struggling to convert their old-fashioned gambling sites to something that could be accessed on mobile devices. Leo Vegas swept in like a breath of fresh air, by offering a casino where mobile access was not an afterthought.
Today, LeoVegas has over 900 employees. Its core markets are the Nordic countries (especially Sweden, Norway and Finland) and the United Kingdom, but it also has a strong presence in certain other European countries, including Spain and Italy. Outside Europe, LeoVegas is carving out a market spot in both Chile and Peru.
Short facts about LeoVegas AB
Industry: Online gambling (casino and sports betting)
Company name: LeoVegas AB
Company type: Aktiebolag
Listing: Traded as LEO on Nasdaq Stockholm
ISIN: SE0008091904
Founding: In 2011 by Gustaf Hagman and Robin Ramm-Ericson.
Headquarter: Stockholm
Site: Leovegasgroup.com/en
Structure
LeoVegas AB, headquartered in Sweden, is the parent company.
The Malta-based subsidiary LeoVegas Gaming Ltd runs the gambling operations. (Both online casino and online sports betting.)
Technical development is conducted by the subsidiary Gears of Leo, which is based in Sweden.
In addition to Sweden and Malta, the Leo Vegas group also has offices in Poland, Italy and the United Kingdom.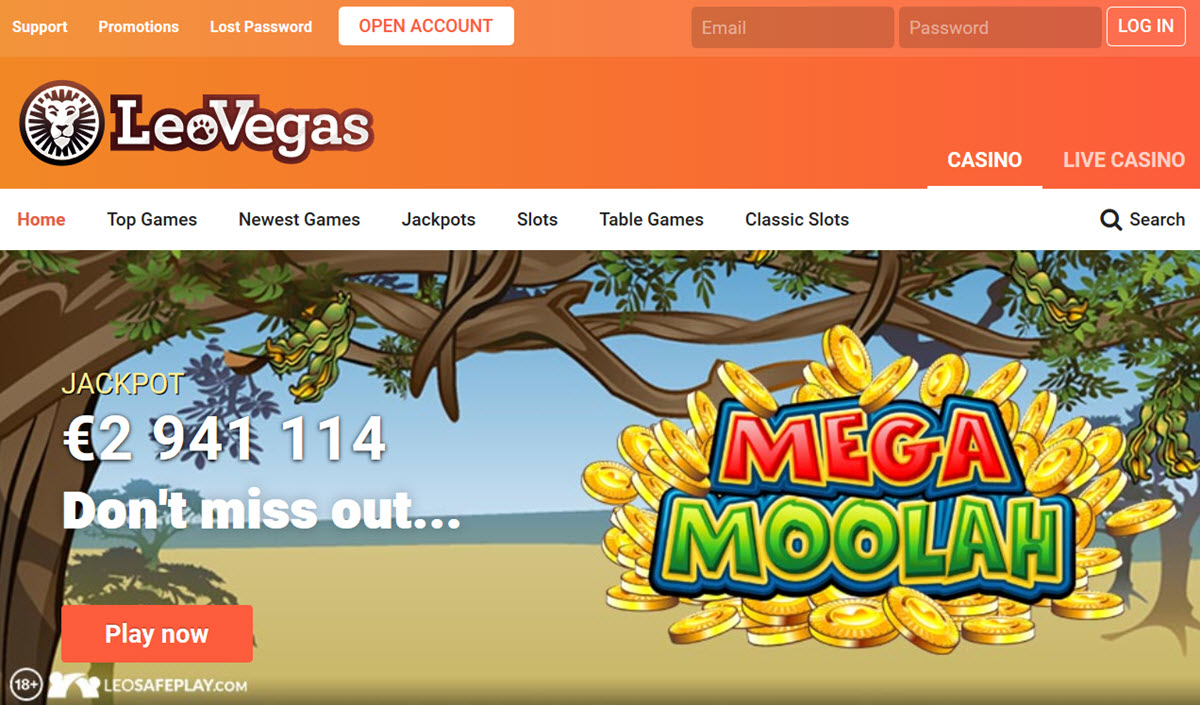 Gambling licenses
LeoVegas obtained their Danish gambling license in 2016.
LeoVegas obtained their German licenses in 2018.
For the United Kingdom market, Leo Vegas operates in compliance with the UK Gambling Commission.
For the Spanish market, Leo Vegas is authorized by the Dirección General de Ordenación del Juego.
When Sweden became a regulated market on 1 January 2019, LeoVegas Sweden was one of the first gambling companies to obtain a Swedish license.
For other markets, Leo Vegas operates using its Maltese gambling license from the Maltese Gaming Authority (MGA).
History
Origins
Leo Vegas was founded by Gustaf Hagman and Robin Ramm-Ericson in 2011, two Swedes who wished to create a gambling site that would work great with both stationary computers and mobile devices.
After being launched in 2012, Leo Vegas Casino went through a period of rapid growth thanks to the immense increase in smartphone usage on its core markets. The number of depositing customers rose from 54,283 in 2013 to 100,745 in 2014 and to 202,498 in 2015.
Revenue was €37 million for 2014 and €83 million for 2015.
IPO & listing
The initial stock market offering for Leo Vegas AB took place on 17 March 2016. At the time, the company stock was heavily oversubscribed.
LeoVegas was initially listed on Nasdaq First North Premier but moved to Nasdaqs Main Market list in Stockholm on 5 February 2018.
Foray into sportsbetting
Two months after the IPO, and one month before the UEFA Euro 2016 football tournament, LeoVegas began offering sports betting alongside its casino. Just as with their casino, there was a strong focus on a mobile-first approach and quick loading speeds.
Acquisitions
Throughout the years, Leo Vegas has made several acquisitions. Here are a few examples:
Leo Vegas acquired the Italian operator Winga s.r.l in 2017.
Also in 2017, Leo Vegas acquired Royal Panda for a reported €60 million.
Before 2017 was over, Leo Vegas had also obtained a 51% stake in GameGrounds United. (This is the owner of the Casino Grounds streaming network.)
In 2018, Leo Vegas acquired the British casino operator that we today know as Rocket X.
In 2018, Leo Vegas acquired a 51% stake in Pixel Holding Group Ltd. (This is the owner of Pixel.bet.)
Examples of awards and prizes won by Leo Vegas
2013 – "Best Innovation in Casino of the Year", EGR Nordic Awards
2014 – "Best Mobile Product of the Year", EGR Nordic Awards
2015 – "Affiliate Program of the Year" & "Slots Operator of the Year", EGR Nordic Awards
2015 – "Grand Prize Award", GP Bullhound Summit
2016 – "Mobile Operator of the Year", "Casino Operator of the Year" & "Nordic Operator of the Year" EGR Nordic Awards
2016 – "Online Casino Operator of the Year", International Gaming Awards
2016 – "Casino Operator of the Year", Gaming Intelligence Awards
2016 – "The Best Mobile Marketing Campaign of the Year" & "Best CRM Campaign of the Year"
2017 – "Best Casino Operator", EGR Nordic Awards
2017 – "Best App", EGR Operator Innovation Awards
2017 – "CSR of the year", Malta Gaming Awards
2018 – "Casino Operator of the year", EGR Nordic Awards
2018 – "Casino Operator of the year", SBC Awards
2018 – "Best Sports Betting Operator". EGR Nordic Awards
2018 – "Best Online Casino", Global Gaming Awards
2019 – "Casino Operator of the Year", EGR Nordic Awards
2019 – "Best Mobile Operator of the Year", International Gaming Awards
2019 – "Online Casino of the Year", Global Gaming Awards
2019 – "Casino Operator of the Year", SBC Awards
2019 – "Innovation in Casino Entertainment", SBC Awards
2020 – "Online Gaming Operator of the Year", International Gaming Awards