Until September 2011, Skrill was known as Moneybookers.
The e-wallet Skrill is a well-established payment and money transfer method accepted by numerous online casinos world-wide. It can be used for both deposits and withdrawals.
Clients can fill their Skrill e-wallet with money using various payment options, such as credit card, debit card or bank transfer, as well as a number of alternative payment methods.
In addition to their standard transfer and payment services, Skrill also offers prepaid cards through a partnership with MasterCard. This way, you can pay with a "MasterCard" online and offline without revealing any information about your credit card or bank account to the receiver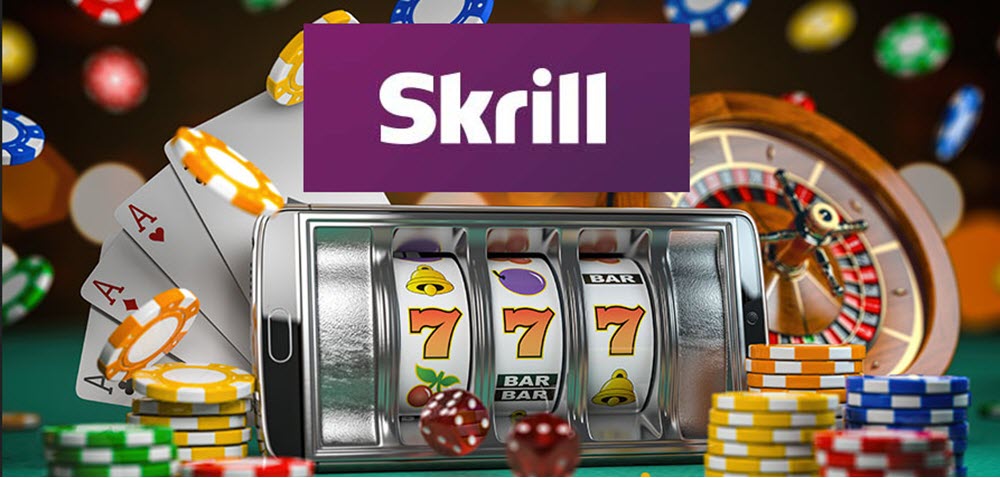 Here are just a few examples of online gambling sites where you can use Skrill:
888 Casino
Grosvenor Casino
Leo Vegas
RedBet
All British Casino
Mr Green
Casino Euro
William Hill Casino
Red Stag Casino
Casumo
Find more Skrill Casinos.
Skrill operates in over 120 countries around the globe, and the digital wallet supports 40 different currencies. Within the European Economic Area, Skrill is operated by Paysafe Payment Solutions Limited, a company incorporated in Ireland and regulated by the Central Bank of Ireland. Ireland is a member of the European Union, meaning the company must adhere to both Irish law and EU regulation. Outside of the European Economic Area, Skrill is operated by Skrill Limited, a company incorporated in the United Kingdom and regulated by the UK Financial Conduct Authority.
Additional services by Skrill
Skrill started out as a fairly simple transfer solution online, but has since then broadened their offering considerably. Setting up a Skrill account can give you access to much more than just a simple way of depositing and withdrawing money in and out of your casino accounts.
Examples
The Skrill prepaid MasterCard
Through their partnership with MasterCard, Skrill is offering prepaid cards that can be used anywhere where ordinary MasterCards are accepted. They are are perfect tool both online and offline when you want an extra notch of security.
Skrill launched a crypto service in 2018, making it easy for Skrill users to buy, sell and store cryptocurrency with their Skrill account.
Skrill´s customer loyalty programme KNECT has been active in late 2019.
Skrill Money Transfer for remittances
Skrill Money Transfer is a popular solution for sending remittances. Through this service, clients can effortlessly send money to bank accounts abroad using their bank card.
How to create a Skrill account
Creating and using a Skrill account is not complicated.
Go to the Skrill website and click on Register. Then follow the on-screen instructions. Among other things, you will be asked to enter your email address, make a password for your Skrill account, and fill out a form with information about yourself, such as your name and address.
To ensure a high level of security, a bank account check and address check may take place once you have sent in your registration.
Using Skrill for casino deposits
A wide range of online casinos accepts deposits through Skill, and you can select an online casino where deposits made through Skrill show up in your casino account right away.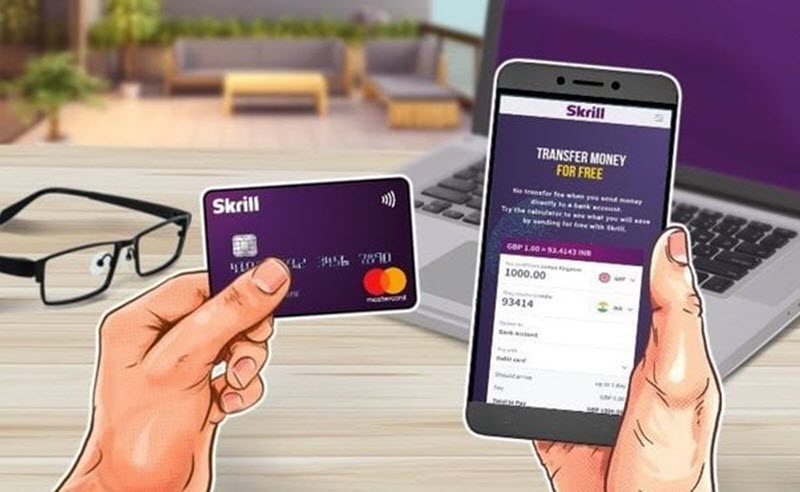 Can I use Skrill to withdraw money from my casino account?
Yes, unlike services like Apple Pay and Google Pay, Skrill can be used for both deposits and withdrawals.
In many online casinos, Skrill is one of the quickest ways of making a withdrawal.
As always, it is important to check the terms & conditions of the specific online casino to learn about their policy regarding Skrill transactions.
Can I get a casino bonus with depositing with Skrill?
Regrettably, some online casinos will not give out welcome bonuses and other deposit bonuses if the deposit is made using Skrill. Always check the terms and conditions before you make any deposit.
Security
Skrill supports 2-factor authentication and PIN.
Skrill VIP Accounts
Unlike many other payment solutions, Skrill offers special VIP accounts that will give you access to special VIP perks. You may for instance be eligible for lower fees, priority bank uploads and a personal account manager.
Is Skrill available in every country?
No, Skrill is only available in certain countries and jurisdictions. Always check beforehand if you are planning to use Skrill for your casino deposits and withdrawals. A the time of writing, Skrill is active in 120+ countries.
Why we like Skrill
With Skrill, we can deposit and withdraw money from online casinos without sharing our personal credit card or banking details with the casino. (This feature is not unique to Skrill though.)
Skrill is a well-known and well-established player in the field of online payments. Today, they are a part of the large Paysafe Group.
Skrill is easy to set-up and use.
Skrill offers prepaid cards through their partnership with MasterCard. This is great for situations where you want or need to use a card but do not wish you share your credit card details with the counterpart.
Deposits and withdrawal made through Skrill are usually very fast.
Skrill accepts 40 different currencies.
About Skrill
Skrill used to be known as Moneybookers, and Moneybookers was established in the United Kingdom back in 2001.
In 2007, when Moneybookers had become one of the top three e-wallets in Europe, it was acquired by Investcorp, a Bahrain-based global manager of alternative investment products for private and institutional clients. Six years later, Investcorp sold Moneybookers (now named Skrill) to CVC Capital Partners.
Moneybookers becomes Skrill
Moneybookers changed their name to Skrill in 2011, although in some casinos it is still listed by the double name Skrill-Moneybookers.
Acquisition of Paysafecard
Skrill purchased Paysafecard in 2013.
Becoming a part of the Paysafe group
In 2015, Skrill was purchased by Optimal Payments, the owner of Skrill´s main rival Neteller. Since then, the two "competitors" have thus been owned by the same parent company. Ukash also entered into the same group in 2015. Before this eventful year was over, Optimal Payments group had decided to re-brand themselves as Paysafe.
Skrill is today a subsidiary of the Paysafe Group Limited (formerly known as Optimal Payments PLC). Paysafe is based in the Isle of Man and authorised by the United Kingdom Financial Conduct Authority. In December 2017, the company was acquired by a consortium of The Blackstone Group and CVC Capital Partners.